Organic traffic refers to visits to a website that are sourced from unpaid search results instead of paid traffic. So, visitors find the website through search engines; and they are not referred to the website by any other website or through advertising. For example, if you perform a search on Google or Bing; the search engine will direct you to a relevant website to the keywords you entered. On the search engine results page, organic search results will be listed after paid ads results.
How to Increase Organic Traffic?
Increasing unpaid traffic is a must for every successful digital marketing campaign since it directly affects the sales and overall brand awareness. If you are planning to increase your organic website traffic; we shared a couple of tips for you to achieve that below:
Create Quality Content: Your website should contain relevant and high-quality content that interests users. If your content matters to users, search engines will rank your website higher, increasing unpaid traffic.
Familiar Yourself with SEO: A proper search engine optimization is necessary to increase unpaid traffic to your website. Familiar yourself with SEO and focus on creating content and user interface that complies with it.
Answer Specific Questions: Users incline to use question forms while searching. Tailor your titles according to them and answer these specific questions in the following paragraphs.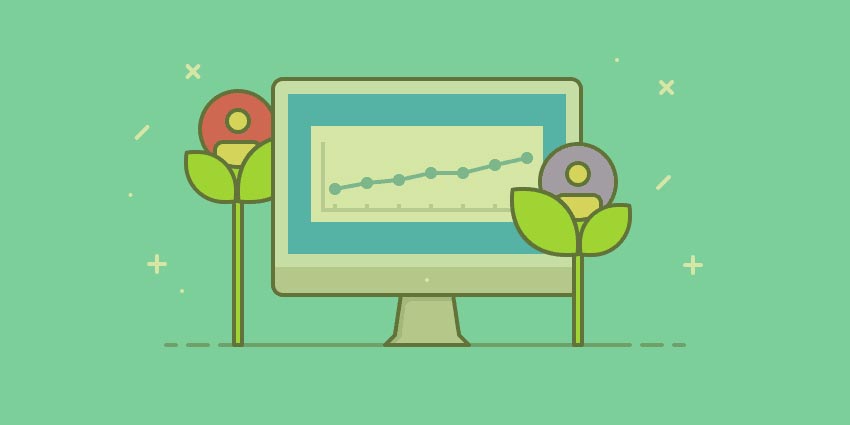 How to Get Full URL from Organic Traffic Referrer?
Firstly, Google Analytics is a great tool to analyze the metrics of your website. The tool can help you grow organic traffic to your website as you use it, you can have better insights about your website. 
To get a full URL from unpaid traffic referrer in Google Analytics, you should click on referrals under traffic sources. In the section, you can find out which URLs originate traffic to your website.
In Conclusion of Organic Traffic
Natural traffic is a metric that increases when a user visits your website through search engines and has significant value for every digital business or marketplace. So, your website has to have a user-friendly interface with a good SEO implementation if you want to increase your unpaid traffic. If you want to learn more about the app, we cover up many other popular topics in our articles.
FAQs about Traffic
How much of the total traffic should be organic?
Although it heavily depends on the topic of your business, you can consider more than 50% of unpaid traffic as good.
What is the difference between direct and organic traffic?
Your direct traffic increases when a user enters your website URL directly to their browser, while natural traffic is a result of keyword searching on search engines. 
What is an organic ranking?
Organic rankings are the unpaid search results of a specific search listed after paid search ads on SERPs.